CORE electric sauna heater
Electric sauna heaters
Customizable design

Minimal safety distances

Control from the mobile app

Warranty 5 years
CORE electric sauna heater offers flexibility and style. It can be customized to suit your sauna design and comes in two options: CORE Black and CORE Body. If you prefer a ready-made solution, the stylish CORE Black, with its sleek black metal casing, is a great choice. However, if you want a personalized design, the CORE Body model without a case allows easy customization with ceramic tiles, stone, glass, or wood. You can also choose from different colored cover slats for the top rim and wooden side panels. Plus, the heater's small safety distances allow for various placement options, including embedding it into the sauna bench. Despite its compact size, the powerful CORE sauna heater quickly heats up the steam room and provides a gentle steam experience.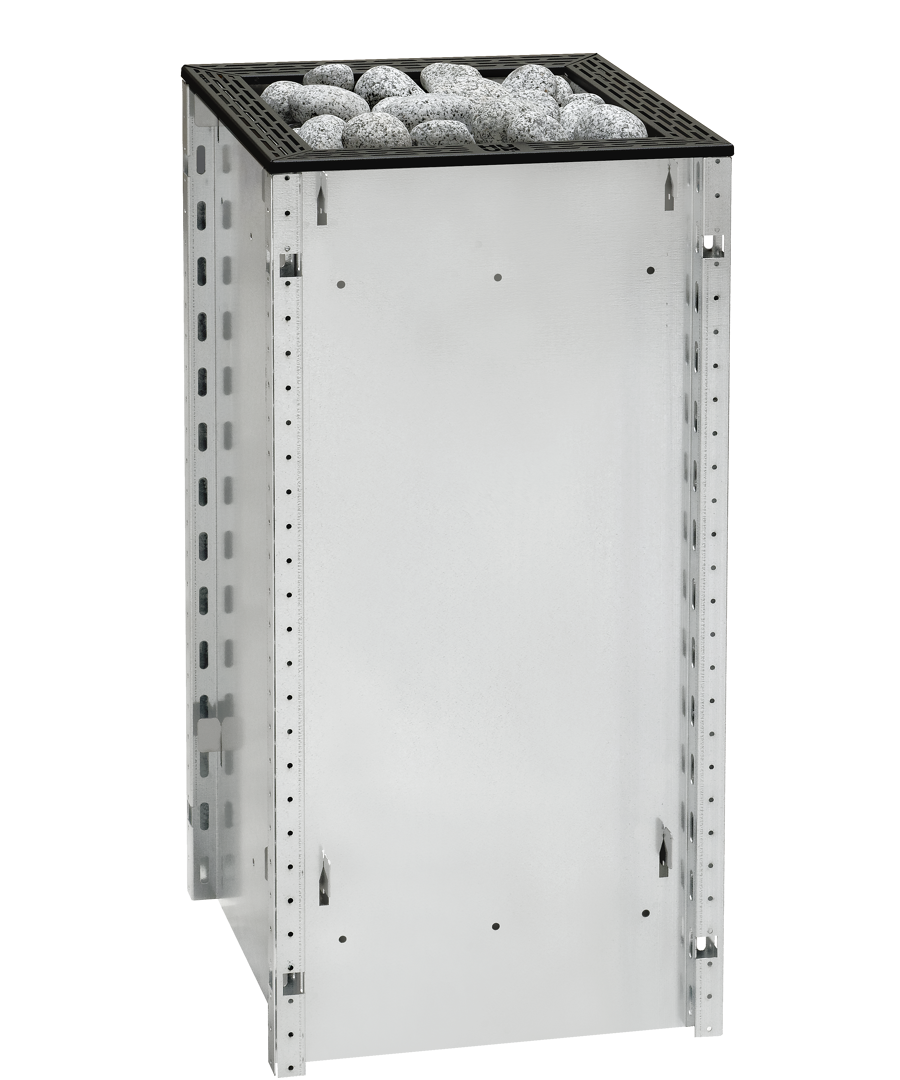 CORE sauna heater was born to offer alternatives
Development of CORE sauna heater was centered on freedom of choice. Discussions with sauna fans and collaboration partners across the world revealed the desire for a sauna heater that would convey the personality of its owner. We played around with the thought, and switched to product development.
We created an efficient sauna heater that does not require massive safety distances. It is therefore also suitable for small apartment saunas. In addition, the CORE electric sauna heater can be completely embedded into the sauna bench. Each sauna has its own character, and this applies to CORE sauna heaters as well. Its finishing touch may be based on wood, stone, ceramics or even glass. However, we did not allow any cut-downs on the steam – it is still pleasantly mild.
Made in Estonia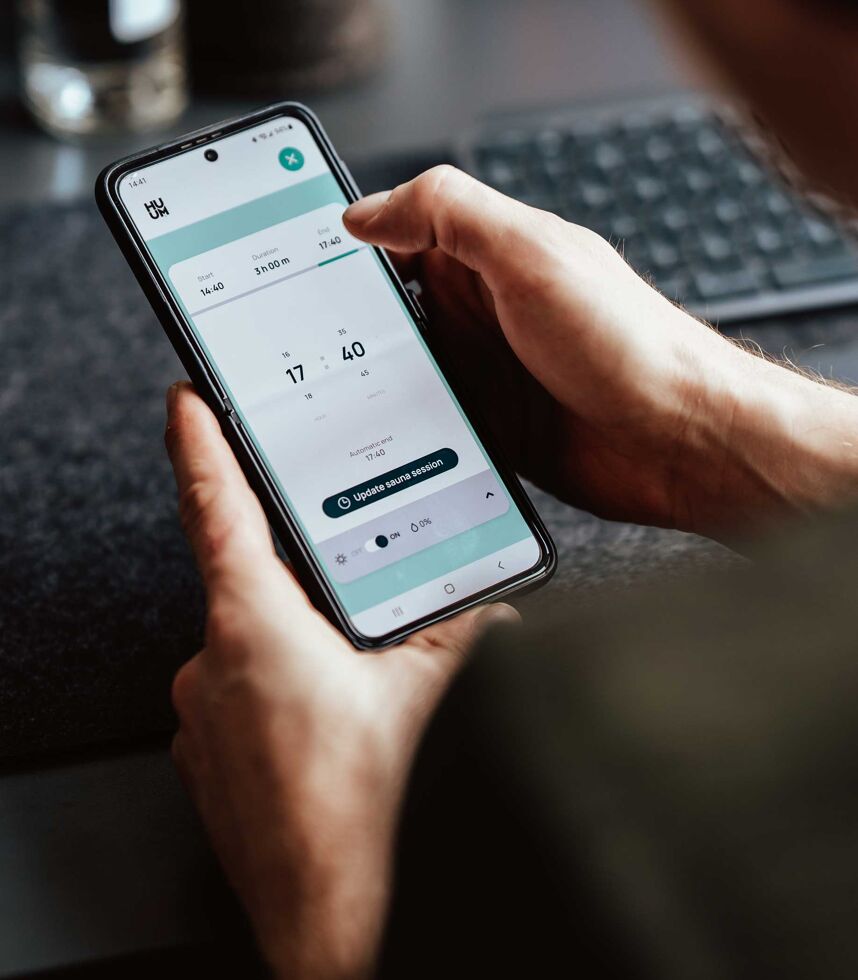 HUUM app enables one to heat the sauna from a smartphone
HUUM mobile app allows you to heat the sauna from your phone, wherever you are. It doesn't matter whether you are heading home from the office, finishing your evening jog or simply wish to have an unplanned rewarding sauna evening with your friends – just a few clicks on the smartphone, and a hot sauna awaits you!