HIVE electric sauna heater
Electric sauna heaters
Stone-emphasizing design
Exceptionally mild and long-lasting steam
Control with mobile app
Warranty 5 years
HIVE electric sauna heater is a stylish option for bigger saunas, ideal for spas or gyms. The beehive-inspired design of the HIVE electric heater brings out the natural beauty of stones. It's designed to hold an impressive 270 kg / 595 lb of sauna stones, providing gentle and rich steam for even longer sauna sessions. The details of the heater are made of durable stainless steel. The HIVE's round shape allows it to be placed in the center of the room, making it perfect for groups or families. Its Nordic, natural design creates a peaceful ambiance that helps you relax and unwind.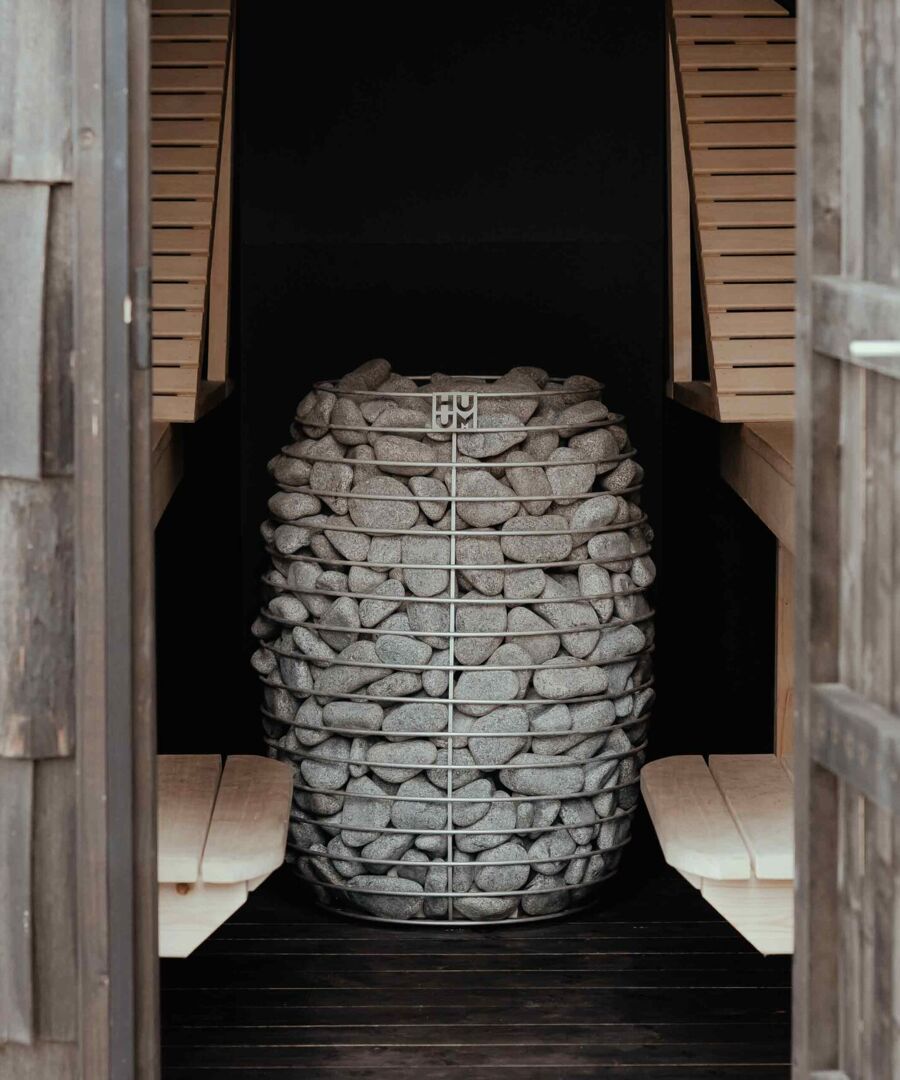 Nature-inspired shapes
The round form of the HIVE sauna heater imitates a wild beehive. Stainless steel arcs surround the sauna stones with pure elegance and accentuate their natural beauty.
HIVE sauna heater represents the copious warmth of a Nordic sauna that unites people. It is the heart and focal point of the sauna. It's pure pleasure to share stories and an authentic sauna experience beside it!
Made in Estonia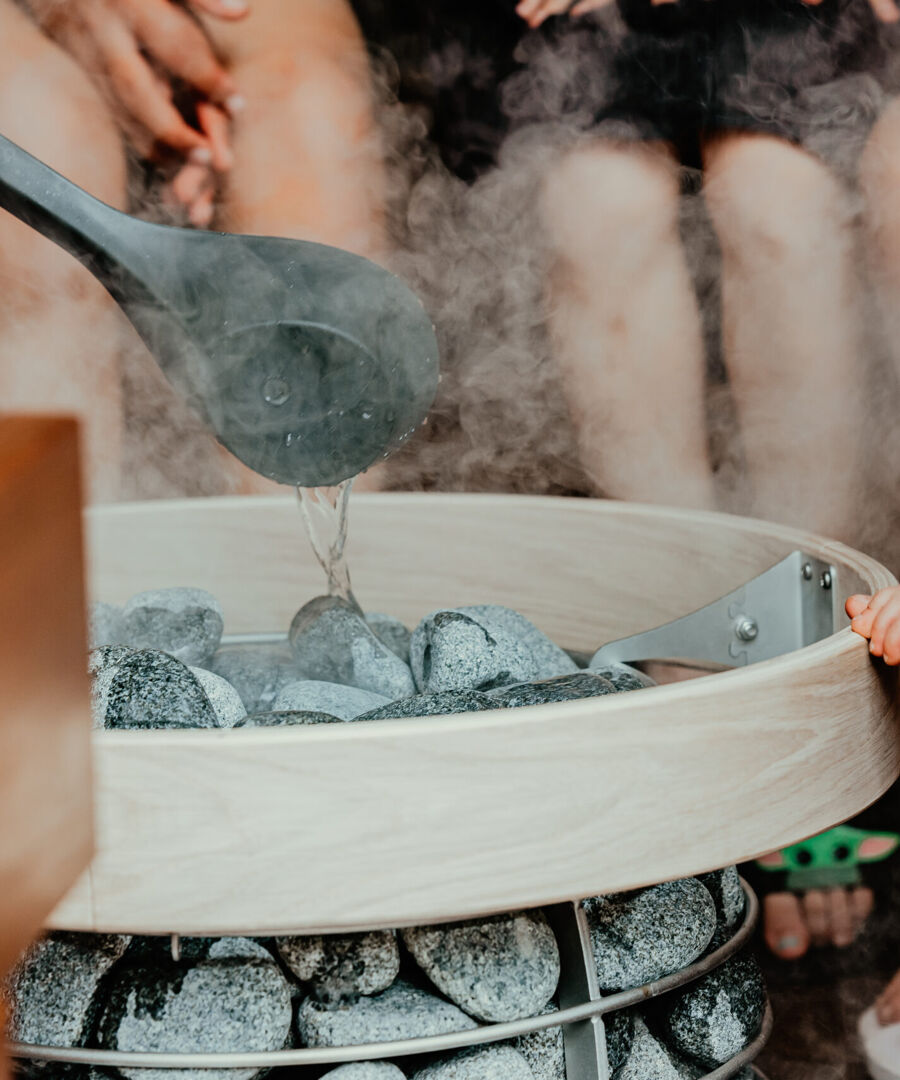 Soft steam that resembles the traditional sauna
The amount of metal used in HUUM sauna heaters is very small – this ensures that majority of the heat derives from the stones, and not from the metal. This maximizes the proportion of beneficial negative ions in the air, which is also high in the traditional wood-heated sauna.
This and the exceptionally large quantity of sauna stones are the secret ingredients of the curative, gentle and long-lasting steam of our sauna heaters.
Learn more:
What happens to our body in sauna
OF SAUNA
Classy and smart sauna controller

HUUM sauna controller represents an intuitive and efficient solution for heating the sauna. Sauna controllers are available with different enclosures, and their menu is simple and user-friendly. HUUM controllers heat the sauna through the smart UKU sauna control system. You can choose a suitable model, depending on whether you prefer to heat the sauna on site or via HUUM mobile app. UKU sauna control system ensures simplicity and safety of sauna heating, and it is compatible with electric sauna heaters of various manufacturers.

HUUM app enables to heat the sauna from a smartphone

HUUM mobile app allows you to heat the sauna from your phone, wherever you are. It does not matter whether you are heading home from the office, are finishing your evening jog or simply wish to have an unplanned rewarding sauna evening with your friends – just a few clicks from the smartphone, and a hot sauna awaits you!