HIVE Heat wood-burning stove
Wood-burning sauna stoves
Innovative furnace construction

Economical use of wood

Mild and long-lasting steam

Warranty 5 years
HIVE Heat wood-burning stove is not only powerful but also environmentally sustainable. Its unique construction supplements the burning process with fresh air from above, providing a powerful flame that ensures all the wood gets burned in the furnace of the sauna stove. This allows the stove to utilize wood gases that commonly escape through the chimney, making it an efficient and eco-friendly choice.
The durable furnace door is made of cast iron, and the sauna stove is treated with natural oils. The HIVE Heat wood-burning stove meets the strictest German environmental standard BimSchV II, so you can trust that it's a high-quality and sustainable choice for your sauna.
The warmth and flickering of flames in the fireplace provide a comforting ambiance, allowing you to relax and escape the chaos of your daily routine. Opt for the HIVE Wood sauna to immerse yourself in a truly genuine and traditional sauna experience.
HIVE Heat 12 LS allows heating of the sauna from an adjacent room.
BimSchV II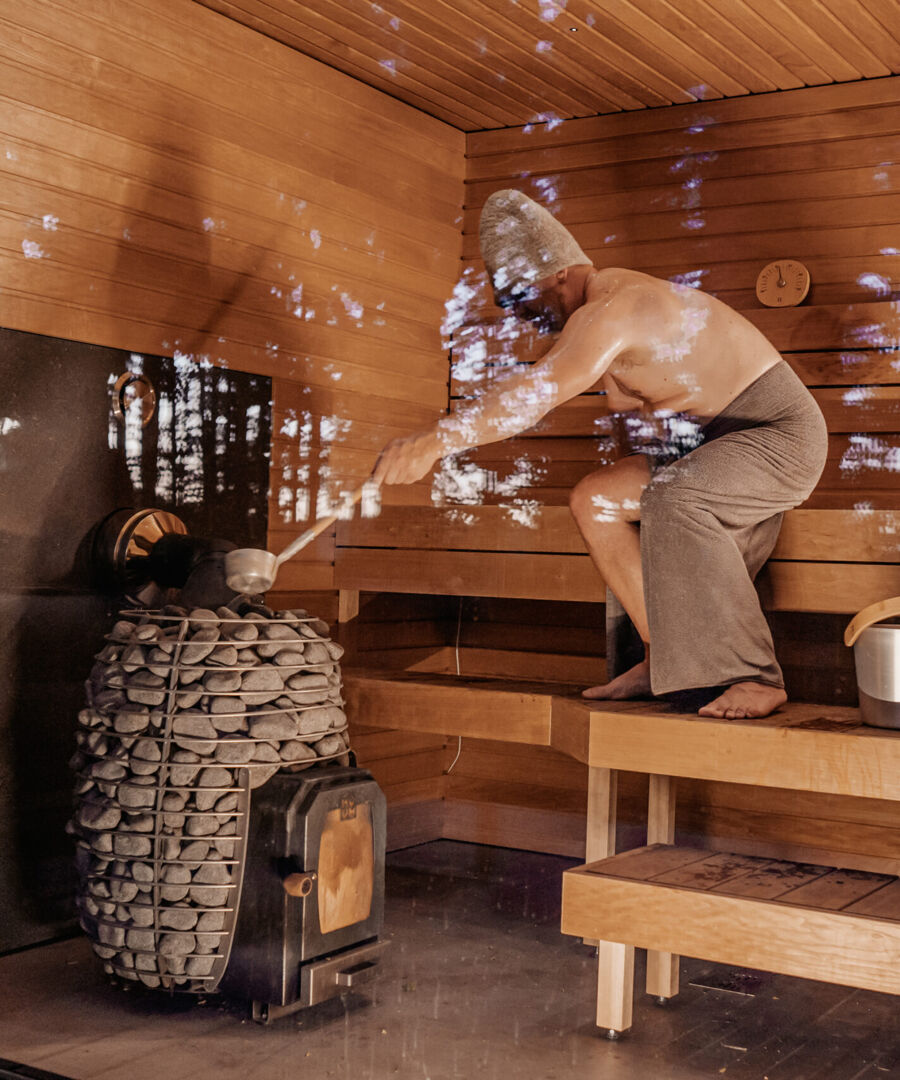 Sauna heaters that provide mild steam
The amount of metal used in HUUM sauna heaters is very small – this ensures that majority of the heat derives from the stones, and not from the metal. This maximizes the proportion of beneficial negative ions in the air. Negative ions are also called "vitamins of the air". The amount of negative ions is high, for example, in traditional wood-fired saunas and natural water bodies.
Negative ions and the exceptionally large quantity of sauna rocks are the secret ingredients of the curative, gentle and long-lasting steam of our sauna heaters.
Learn more:
Therapeutic benefits of sauna
OF SAUNA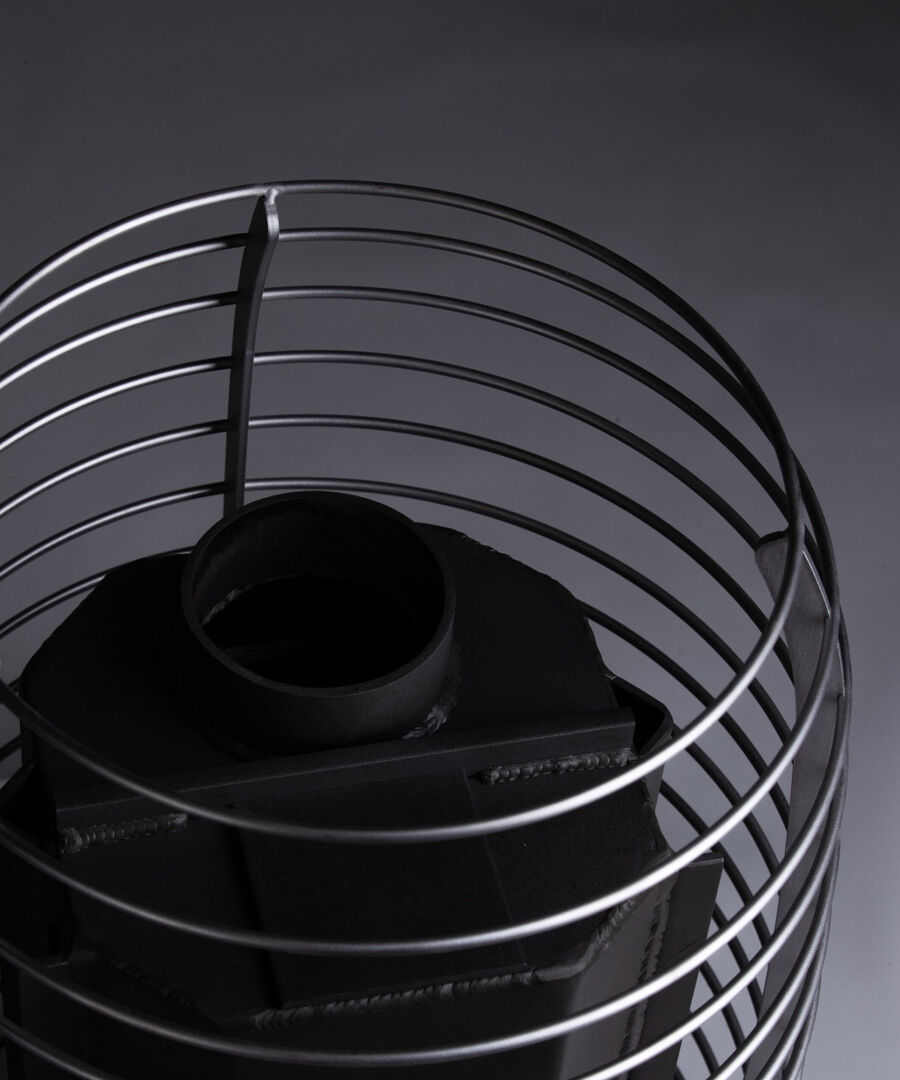 Made with care in Estonia
HUUM sauna heaters are made from stainless steel, and they go through a lengthy and carefully monitored manufacturing process that assures the highest quality of each product.
Learn more:
Production of sauna heaters and sauna controllers
Made in Estonia