HIVE Wood wood-burning stove
Wood-burning sauna stoves
Stone-emphasizing design

Traditions through modern quality

Mild and long-lasting steam

Warranty 5 years
HIVE Wood wood-burning sauna stove is a modern take on traditional sauna building. HIVE Wood is a stylish choice if you appreciate the simplicity of a traditional sauna or don't have access to electrical connections in your steam room. With its elegant round design, the HIVE Wood highlights the natural beauty of the stones, and a large amount of heating stones ensures long-lasting and mild steam.
The furnace is well-constructed to provide an efficient burning and forceful flame. The flame tamer inside the stove is made of 5 mm stainless steel and can withstand the highest temperatures. Additionally, a heat exchanger can be mounted below the sauna stones to heat water while the wood is burning.
The live fire and crackling of wood in the hearth create a cozy atmosphere that will help you switch off from the hustle and bustle of everyday life. Choose the HIVE Wood for a genuinely authentic sauna experience.
HIVE Wood 17 LS allows heating of the sauna from an adjacent room.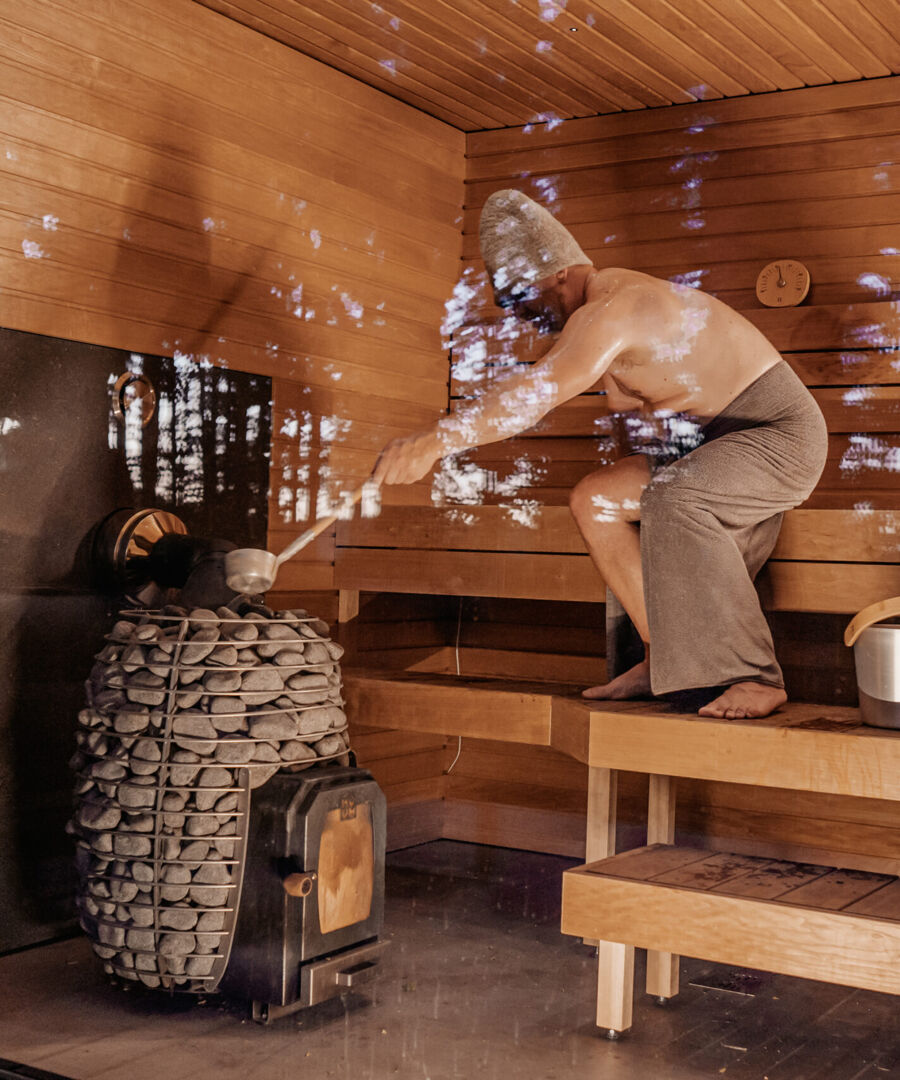 Sauna heaters that provide a mild steam
The amount of metal used in HUUM sauna heaters is very small – this ensures that majority of the heat derives from the stones, and not from the metal. This maximizes the proportion of beneficial negative ions in the air. Negative ions are also called "vitamins of the air". The amount of negative ions is high, for example, in traditional wood-fired saunas and natural water bodies.
Negative ions and the exceptionally large quantity of sauna stones are the secret ingredients of the curative, gentle and long-lasting steam of our sauna heaters.
Learn more:
Therapeutic benefits of sauna
OF SAUNA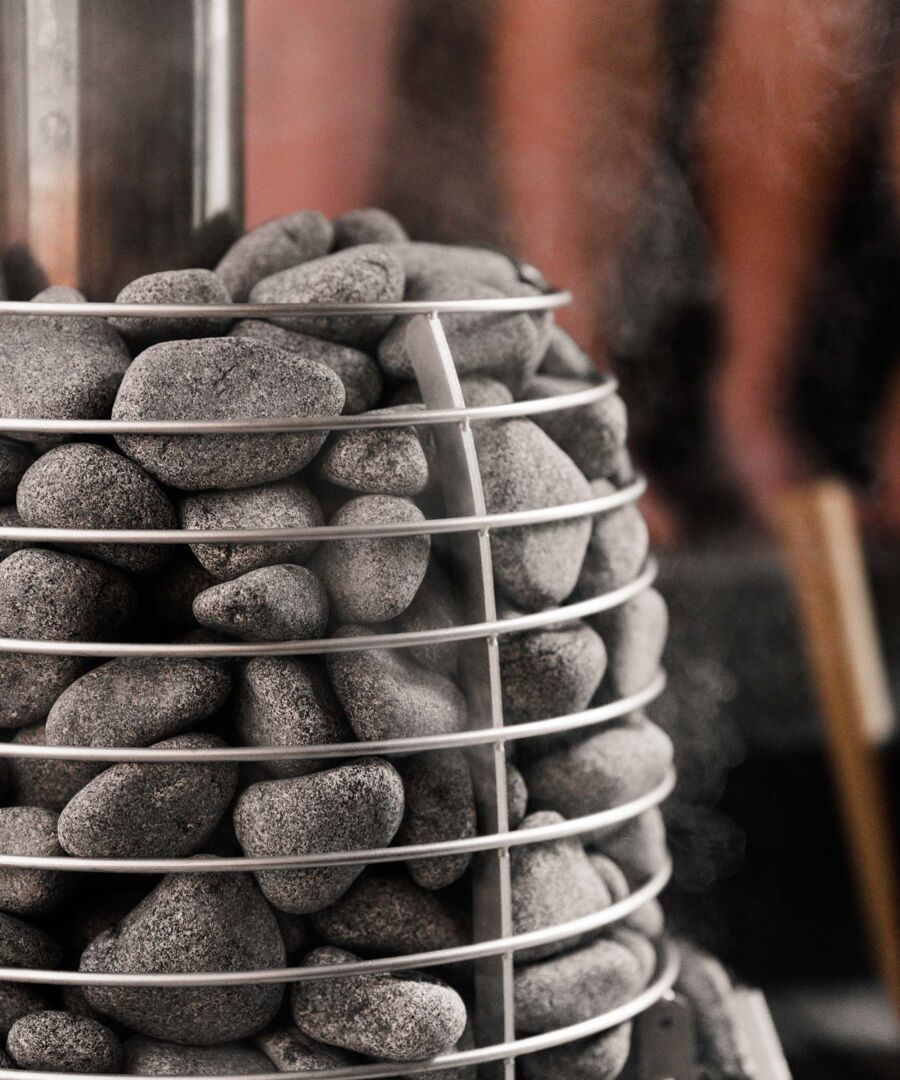 Made with care in Estonia
HUUM sauna heaters are made from stainless steel, and they go through a lengthy and carefully monitored manufacturing process that assures the highest quality of each product.
Learn more:
Production of sauna heaters and sauna controllers
Made in Estonia